Smartsheet (NYSE: SMAR)
A high-growth, high-impact SaaS company.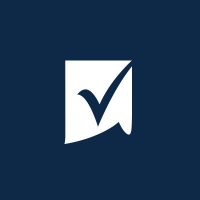 Smartsheet Case Study
PDF Download
Download
| 170 KB file size
Click download to view a copy of our Smartsheet case study!

A leading cloud-based platform for work execution, empowering organizations to plan, capture, track, automate, and report on work at scale, resulting in more efficient processes and better business outcomes. Smartsheet empowers collaboration, drives better decision making, and accelerates innovation for over 78,000 customers in 190 countries.
Positioned as a leader in the Forrester Wave™ evaluation of Collaborative Work Management Tools for the Enterprise.
And, since a wildly successful IPO in April 2018, they have been operating in the full transparency of the public markets.
When our journey began with Smartsheet, they had a development team in Edinburgh, but only a small go-to-market operation over here. After discussions on where to site commercial European operations, London was selected.
The mission was to build out their sales team, on two fronts: first Commercial Mid-market hires and then Strategic AE sales hires, with effectively the largest target customers in Europe fitting into the latter.
Our sponsors were Smartsheet's Senior Director of Market Development and their Director of Global Talent Acquisition. We worked in close partnership with both, here in the UK and over in BelleVue Washington State, staying responsive until the early hours to bridge the time difference, whenever we were needed.
Timescales were aggressive, plus the volume of hires in Commercial was high. And, let it be said, the bar was raised high across all roles, with Strategic AE hires also needing European language skills.
We met all deadlines, with almost a 1:1 interview-to-hire ratio. Most importantly, we've seen 100% retention across all hires made.
The team here earned a well-deserved pint in a local London pub with the Smartsheet team. Great work by all, and an ongoing partnership with a fantastic client!