Kong, Inc
A high-growth, VC backed software company.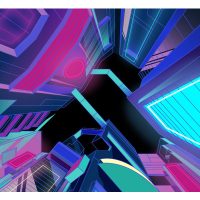 Kong CaseStudy
PDF Download
Download
| 196 KB file size
Click download to view a copy of our Kong case study!

A high-growth, VC backed software company.
Kong powers API & microservices with the world's most popular open-source API Gateway and industry leading Enterprise solutions.
Funded by tier one VC firms including Index Ventures, A16Z, NEA, CRV,
Stanford University, Jeff Bezos (Amazon), Eric Schmidt (Google), GGV.
When our journey began with Kong, they already had success stories with a     number of international customers.
The mission was to build out their sales and presales team on multiple fronts across EMEA and APAC, to take Kong Enterprise edition to market with greater speed and focus.
Our sponsors were Kong's CEO, Aghi Marietti, and Janet Phillips, VP People. We worked in close partnership with the wider Exec and Talent Management team, here in the UK and over in San Francisco, staying responsive until the early hours to bridge the time difference, whenever we were needed.
The Strallen team had already a deep understanding and connection to both the API and open source software domain, having worked searches before extensively in these markets. Our reaction time and ability to reach the 'A players' was       therefore enhanced.
The team here are proud of their work with Kong, and all would agree it was a hugely rewarding experience. Across all senior sales and presales hires made in Europe and APAC we've seen 100% retention.
We hope to work with Kong through further phases of their expansion, in tandem with their evolving Talent Acquisition team.